As we find our way halfway (roughly) through the 2018-19 season, we sit down and take a look at who are the early contenders for the championship, who's likely to make the playoffs and who could potentially take the wooden spoon home, as well as a few other fun facts.
As a recap, here are the Hockey in Asia preseason predictions:
| | | |
| --- | --- | --- |
| | Dave Dunne | Dave O'Flaherty |
| 1. | Daemyung Killer Whales | Sakhalin |
| 2. | Sakhalin | Daemyung Killer Wales |
| 3. | Oji Eagles | Anyang Halla |
| 4. | Tohoku Freeblades | Oji Eagles |
| 5. | Anyang Halla | Nikko Icebucks |
| 6. | Nikko IceBucks | Tohoku Freeblades |
| 7. | Nippon Paper Cranes | Nippon Paper Cranes |
| 8. | High1 | High1 |
As you can see we were way off!! The table, at the time of writing, stands as:
| | | |
| --- | --- | --- |
| Position | Team | Games Played |
| 1. | Cranes | 18 |
| 2. | Daemyung | 16 |
| 3. | Halla | 16 |
| 4. | IceBucks | 17 |
| 5. | Sakhalin | 17 |
| 6. | Eagles | 14 |
| 7. | High1 | 15 |
| 8. | Freeblades | 17 |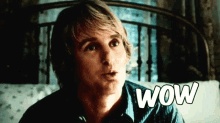 Best Team: Nippon Paper Cranes
The Cranes have made an amazing start to the season. Being solid both at home and on the road, as well as having the offensive power to push their way to the number one spot in the table. They are currently second in the league in scoring with 2.94 goals per game, Vyacheslav Trukhno (15) and Shogo Nakajima (14) leading the team in points. They play a very aggressive, fast-paced game of hockey with a lot of play going through Hiroki Ueno, as well as a lot of hustle coming from every position. The Cranes have also followed the trend of many other teams in the league and got in a non-Asian goalie, in the form of Drew MacIntyre, a strong goalie with a lot of AHL and some NHL experience. Head Coach Hiroaki Kobayashi seems to have done everything right so far in terms of recruitment and playing style in his first season.
Surprise Team:

Nippon Paper Cranes
As well as being the best team so far this season, they have also been the most surprising team. With many people having tipped them to make a push for 5th place and playoffs at best before the season, they have taken everyone by surprise and sit at the top of the table. They also look to have a system that works for them and that they can maintain for the second half of the season.
Disappointing Team: Tohoku Freeblades
As we mentioned in the preseason, the Freeblades have become an aging team, with an average age of 30.45. Currently, only 9 players were born in 1990 or later, with at least half of those being right on the cusp. The offseason hasn't been kind to them either, with all their import/Russian players also being the wrong side of 30. On the ice, the Blades have been having trouble at both ends. Offensively they have only been able to register a 2.00 per game which is the lowest in the league. At the other end, they lead the league in goals conceded with an average of 3.41 per game. Last season's top point scorer (25) Go Tanaka has only been able to register 6 points so far this campaign. The current top scorer for the Blades this season is Timofei Shishkanov who has only been able to manage 10 points. Discipline has also not helped their cause with the team logging a total of 301 PIM already, individual leaders being Logan Stephenson (46) and Takuma Kawai (45). The Freeblades still have a lot of games remaining but they currently sit 10 points off the 5th place playoff spot. There are a lot of issues that need to be addressed but that might not be possible this deep into the season. One potential solution could be to pick up a couple of Russian defensemen from the free agents market and try to build from the back. Without swift improvement, this will be a sharp fall from grace for them all the way down to the wooden spoon.
Team to look for in the second half:

Daeymung Killer Whales
Former NHL coach Kevin Constantine definitely set about building his own team in the offseason with a huge turnover of players. Using the rules to his advantage he was able to pack his team with non-Koreans. League stalwarts Mike Swift and Mike Testwuide joined from High1, both being naturalized Korean citizens due to their involvement with the Korean Olympic team. Canadian, Simon Denis came from the Toledo Walleye's in the ECHL to help bolster the defense, Denis also having dual citizenship through his Japanese mother thus not counting as an import player. With the newly brought in league rule stating that Russian players no longer count as imports, Constantine snatched up Russian/Kazakh goaltender Alexei Ivanov and former LA Kings first round draft pick, Alexander Frolov. Bryan Young, Matt Murley, Brett Parnham, and Yuta Suzuki also returned this season.
Initially, this team was picked to dominate the league this season but they seemed to have a few hiccups at the start. There was definitely a lot of line rotation early on, with Constantine trying to find his best lines, as well as getting a large number of new players to gel as a team. With that being said, Daemyung have picked up 5 wins in a row and look set to reach their potential going into the second half of the season. Daemyungs top 2 predicted finish looks like it's back on track.
Best Player:

Alexey Eremin (Sakhalin)
Having already recorded three 60+ point seasons for Sakhalin, Eremin seems to have rediscovered that form again this season. With 6 goals and 15 helpers in 17 games, Eremin is sitting on a 1.24 PPG. This is also his first season with the "C" so it is definitely a case of leading by example for him. Even outside of his points average, Eremin can be seen putting in a lot of work off the puck, setting up plays and aiding his defense.
Best Asian Player:

Makuru Furuhashi (Nikko IceBucks)
Once again Furuhashi is having a great season for the IceBucks. Leading his team in points with 7 goals and 11 assists, he is one of the main reason the IceBucks are doing so well halfway through the season. Only 25 years old, this is just his 3rd season with the Bucks but he has already shown that he is future captain material and definitely the next big thing for the Japanese National Team
Best New Signings:

Bill Thomas (Anyang Halla), Alexey Ivanov (Daemyung Killer Whales), Joonas Alanne (Nikko Ice Bucks)
Initially, the plan was to do one player here, but it became too hard to choose just one. Instead, we've gone with 3 new signings that have made very significant contributions to their teams in their debut season.
Bill Thomas: A lot was always going to be expected of Bill from the start as he was the only import signed by Halla this year. He was also going to have to fill the 2nd line void left by some big players, Scott Barney and Ruslan Bernikov, both of them finishing the season as Hallas 1st and 2nd top goalscorers respectively. So far Thomas has stepped up to the challenge, registering 12 goals and 7 helpers, sitting second in the league on points behind Alexey Eremin (21). His partnership with Min Ho Cho has flourished and Halla will definitely be looking to both of them for points for the rest of the season if they want to make another championship push.
Alexey Ivanov: When most people talk about the new acquisitions at Daemyung they mention the likes of Mike Swift and Alexander Frolov. But one of the best Daemyung players so far this season has been the goaltender, Ivanov. He has started between the pipes for all of the Daemyung games so far, posting an SSG% of 94.87 as well as a GAA of 1.72 putting him at number one in the league right now. He is very vocal in net and can also make some spectacular saves which definitely breeds a lot of confidence in the rest of the team knowing they have a solid goaltender behind them.
Joonas Alanne: One of 2 new Finnish players to join up with the IceBucks this season, Alanne has been lighting it up so far. Second in points for the IceBucks, joint fifth in the league overall, he has definitely been one of the reasons for the Bucks success so far. Despite bouncing around between 2nd and 3rd line, he has managed to find the back of the net 12 times and is currently joint top scorer in the league along with Bill Thomas and Alexander Frolov. Only 28 years old, he definitely looks like a player who can keep these kinds of numbers going in the second half of the season.
Player Who Should Have Re-signed:

Logan Pyett (Formerly Tohoku Freeblades)
Pyett is definitely a player that the Blades could do with this season. Freeblades are hurting both offensively and defensively and he was definitely able to bring something to the table both ways. Chipping in with 15 points in the regular season, he also finished the regular season on a -4 +/- (for reference Logan Stephenson currently sits on a -10+/-). He had good chemistry with the players around him and was definitely able to get forward when needed. He currently plays with the Hershey Bears in the AHL but so far this season has only played 7 games, picking up a single assist. It seems his departure has not worked out well for either party involved.
Best Game:

Nippon Paper Cranes 5-4 Sakhalin 10/24
Absolute grandstand finish to this game with the Cranes coming back from 4-1 down early in the 3rd period to force OT and eventually win the Shootout. Unfortunately, we haven't been able to source a replay yet.
Ref Watch:
"When at least two face-off violations have been committed by the same team during the same face-off, this team shall be penalized with a bench minor penalty to the offending team. This penalty shall be announced as a "Bench Minor Penalty for Delay of Game-Face-off Violation." Rule 76.6 in the National Hockey League
Another season of questionable reffing. With the faceoff rule also becoming more heavily enforced this season there seems to be very little consistency when it comes to players being kicked out of a faceoff. Some refs eject for any slight movement or readjustment whereas other refs just seem to ignore the rule completely. This causes a lot of frustration for fans coaches and players alike.
(We also personally witnessed an open-handed push being called as cross-checking twice in the same game, but that's a different story.)
Worst Miscreant:

Alex Plante (Anyang Halla)/Hiromichi Terao (Nikko Icebucks)
Even though Logan Stephenson has the highest PIM in the league at 46, we feel it is a toss between Plante and Terao based on the types of penalties committed. Plante (40 PIM) picked up two separate misconduct calls for Checking to the Body and Cross Checking. Terao (41 PIM) got himself a game misconduct for Head Check, as well as some minors for late hits.
A special shout-out goes to Takuma Kawai (Freeblades) and Nazhir Gichibekov (Sakhalin) for both picking up 25 and 10 min coincidental majors for their epic slugfest against each other.
Best Fight:

Takuma Kawai (Freeblades) v Nazhir Gichibekov (Sakhalin)
With the Freeblades down 4-0, tempers began to flare early in the third period of this game. A skirmish between Kawai and Gichibekov broke out at the Blades bench which was as close to an old-time hockey fight as we'll see in the Asia League. It had all the good stuff: the gloves were dropped (miraculously), jerseys pulled over heads, headlocks, and even a sucker punch when Kawai was being restrained by the officials for good measure. Watch here for yourselves and see what you think
Best Goal:

Eric Regan (Anyang Halla) v Sakhalin
While skill might not be one of the words used when describing this goal, it was still an amazing spectacle. This goal also tied the game up heading late into the third and forced an OT that Halla subsequently won. Alex Plante skating out of defense slid a pass up to Regan who let rip from the center line. Looking like a nothing shot that was quickly rising above the net, goaltender Denis Korovaev strangely decided to raise his blocker above his head to get a piece of the puck. He inadvertently redirected it toward the roof of his own net, where it bounced off the roof bar, onto his back and into an empty net. It won't be one of Regan's most glamorous goals but it will definitely be one of his more memorable ones. You can check it out here.
Who will be the 2018-19 Asia League Regular Season Champion?
Anyang Halla (40%, 2 Votes)
Nippon Paper Cranes (40%, 2 Votes)
Daemyung Killer Whales (20%, 1 Votes)
High1 (0%, 0 Votes)
Nikko IceBucks (0%, 0 Votes)
Oji Eagles (0%, 0 Votes)
Sakhalin (0%, 0 Votes)
Tohoku Freeblades (0%, 0 Votes)
Total Voters: 4
Loading ...